The year is 2033. An entire generation has been born and raised underground, and their besieged Metro Station-Cities struggle for survival, with each other, and the mutant horrors that await outside.
You are Artyom, born in the last days before the fire, but raised underground. Having never ventured beyond the city limits, one fateful event sparks a desperate mission to the heart of the Metro system, to warn the remnants of mankind of a terrible impending threat.
But will they even listen? Rather than stand united, the factions of the Metro are locked in a struggle for the ultimate power, a doomsday device from the military vaults of D6. A civil war is stirring that could wipe humanity from the face of the earth forever.
Including the epic single-player campaigns of both Metro 2033 and Metro: Last Light, Metro Redux takes you on a journey from the forgotten catacombs beneath the subway to the desolate wastelands above, where your actions will determine the fate of mankind.
Official website: www.metrothegame.com
Platforms
Nintendo Switch
Genre
First Person Shooter
Age Rating
PEGI 18+

Features
Immerse yourself in the Moscow Metro – witness one of the most atmospheric worlds in gaming brought to life on Nintendo Switch™
Brave the horrors of the Russian apocalypse – equip your gasmask and an arsenal of hand-made weaponry as you face the threat of deadly mutants, human foes, and the terrifying environment itself
Two campaigns, and all DLC included – Metro Redux includes two complete campaigns that combine to create one epic solo adventure, plus a further 10 hours of bonus content. Two unique Play Styles and Ranger Mode add hours more replayability !
Two unique Play Styles : 'Spartan' and 'Survival' – approach the campaign as a slow burn Survival Horror , or tackle it with the combat skills of a Spartan Ranger in these two unique modes
The legendary Ranger Mode returns – dare you play the fearsome Ranger Mode? No HUD, UI, deadlier combat and limited resources combine to create the ultimate immersive experience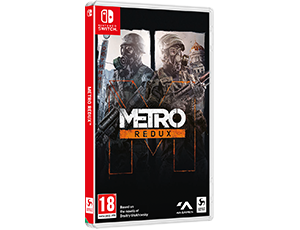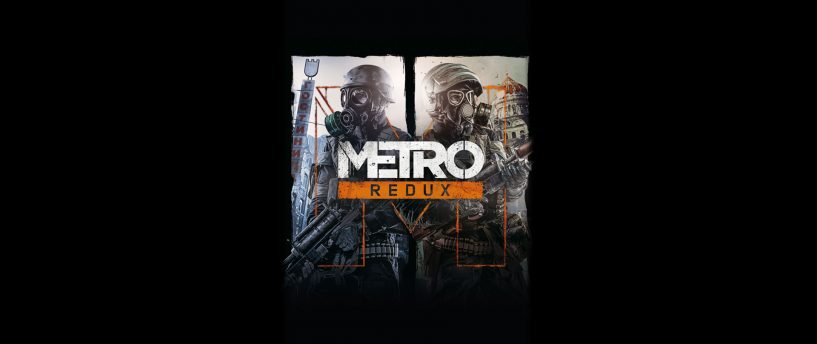 03/03/20 | Metro Redux on Nintendo Switch
METRO REDUX IS OUT NOW FOR NINTENDO SWITCH
Metro Redux, which includes the definitive versions of both Metro 2033 and Metro: Last Light plus all DLC is now available on Nintendo Switch™. Developed in-house by 4A Games over the course of 8 months, Metro Redux runs flawlessly at native 720p in handheld mode and 1080p when docked –...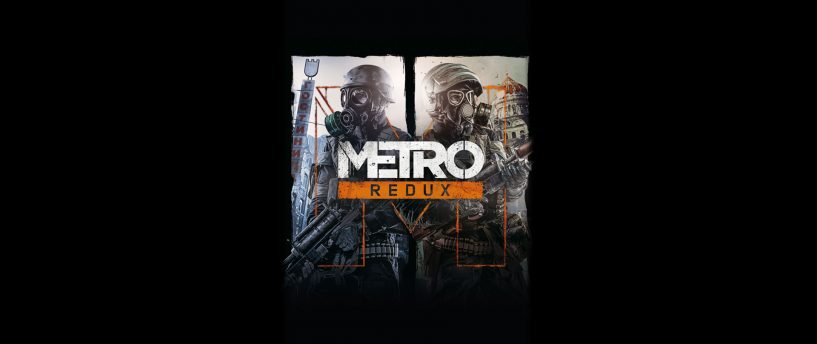 16/01/20 | Metro Redux on Nintendo Switch
METRO REDUX IS COMING TO NINTENDO SWITCH™
We are proud to announce that Metro Redux will be coming to Nintendo Switch™ on February 28th 2020. The ultimate double game collection includes the definitive editions of both Metro 2033 and Metro: Last Light, including all DLC content on the 16GB...