Iron Harvest is a real-time strategy game (RTS) set in the alternate reality of 1920+, just after the end of the Great War. The Game lets you control giant dieselpunk mechs, combining epic singleplayer and coop campaigns as well as skirmishes with intense action on the battlefield for multiplayer fans, Iron Harvest is the classic real-time strategy games fans have been waiting for.
Tradition clashes with scientific and technological progress, while Europe is still recovering from the brutal battles of the World War. Cities are being rebuilt and in the countryside, the era of the Iron Harvest has begun. Farmers are uncovering the remains of the majestic walking machines that had fought on the battlefields of the Great War.
In the midst of this chaos, a new threat appears that will put Europe's very existence at risk. Secret forces are putting everything they can towards destabilization of entire countries, determined to set the world on fire once again and finally seize control.
Facebook: https://www.facebook.com/ironharvest
Twitter: https://twitter.com/kingartgames
Reddit: https://www.reddit.com/r/IronHarvest
Platforms
Windows PC, Xbox One, Playstation 4
Age Rating
PEGI 16+

Features
CLASSIC REAL-TIME STRATEGY AT ITS FINEST
STRONG SINGLE PLAYER CAMPAIGNS & ENGAGING STORY
YOU ARE THE ONE IN FULL CONTROL
INTENSE COOP & COMPETITIVE MULTIPLAYER COMBAT
BUILD AND FORTIFY YOUR BASE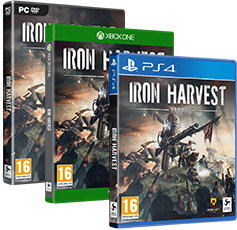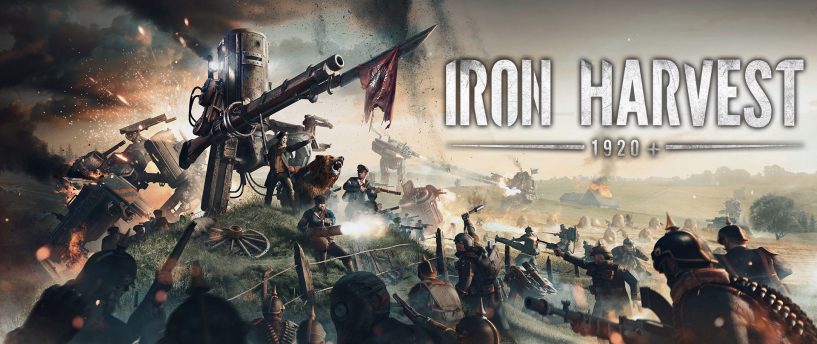 15/06/20 | Iron Harvest
Iron Harvest pre-order start now!
Deep Silver and KING Art Games announced on Saturday during the PC Gamer Show that Iron Harvest, the upcoming, critically acclaimed RTS game is available for pre-order for PC as of now. Today also sees the reveal of the unique Iron Harvest Collector's Edition which will catapult players directly...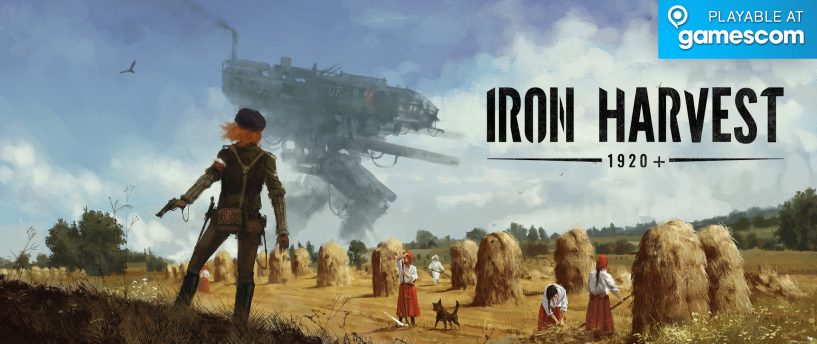 06/08/19 | Iron Harvest
The Diesel-Mechs are coming to Gamescom 2019
Deep Silver and King Art Games take a new spin on history and welcome all visitors of this year's Gamescom 2019 in Cologne to enter the world of 1920+ in their critically acclaimed, upcoming real time strategy game (RTS) Iron Harvest. For the first time all players in Europe will get the...